After finally getting the time to put it together we are happy to announce the launch of SMRBA's all new monthly newsletter, The Tailwind.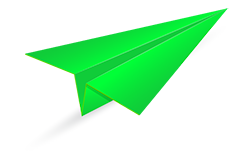 You can download the January Issue right here.
Harvey, our esteemed Executive Director, came up with the name. At first, we thought hmmm. Some people winced. Some even blushed. But after considerable thought we began to feel really good about the name. The premise of SMRBA is to help our members grow and move their business forward.
Google's definition of a tailwind: A wind blowing in the direction of travel of a vehicle or aircraft; a wind blowing from behind.
Merriam-Webster says: A wind having the same general direction as a course of movement.
Here are a few business definitions we've seen.
[shareable width="500″] "We've got to give that business unit a little more runway…" which means the business needs more time to evolve and develop.
[/shareable]
"We aren't seeing the lift in that new product that we forecasted…" which means we aren't selling as much or capturing as much market share as we had hoped.
"We need to move at Mach speed to get this product out of the door to customers…" which of course means we need to move a lot faster to launch the product.
Thanks to our friend Rob Brodo
of Advantexe Learning Solutions
for those business definitions.
Are you beginning to see a pattern? We did too. So your SMRBA newsletter has a unique and very fitting name. We hope you'll take the time to read it each month and pass it along. It's available as a PDF, but we're also printing copies each month. In each issue you'll find what's happening with SMRBA, Member News, Business Briefs and information shared by various members.
This is our first issue so be nice. We promise it will get better with age. Download it and enjoy. There also a link in the Members Area of the website where you will find past, current and future issues.
And remember, if you're a member, you can contribute information and news about your business for use both in the newsletter and here on the SMRBA site.
If you would like to have copies to share in your business, or in your waiting or reception area, Just let us know. We'll make some available to you every month. It's a great ice breaker to help you share SMRBA with friends and business people you know.