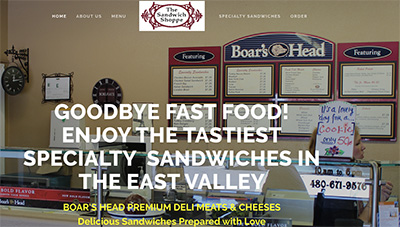 There's a new home on the web for Angie Fagen's, The Sandwich Shoppe on Ironwood in Apache Junction. You can see a full menu and get to know Angie and her staff at www.TheSandwichShoppeAJ.com
As their new website says, " The Sandwich Shoppe is a quaint, bistro-like shop with absolutely the tastiest and freshest sandwiches in the East Valley. Local Arizona folks drive in from as far away as Glendale for the delicious sandwiches prepared by Angie Fagan and her friendly staff at The Sandwich Shoppe. Of course, Winter Visitors and Residents in Apache Junction have made The Sandwich Shoppe a regular favorite for years."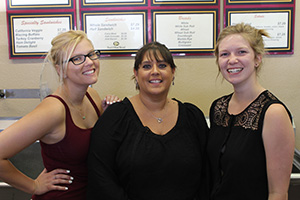 The Sandwich Shoppe has a wide assortment of sandwiches, side dishes and salads. They proudly feature Boar's Head Premium Deli Meats and Cheeses, Fresh Baked Bread and only the Finest Ingredients. Delicious sandwiches and sides with flavor you'll savor in every bite.
You can phone in your order and pick it up. Just call 480-671-9576. Address is 28 N. Ironwood Dr. in AJ. Open from 10 to 6 Monday through Friday, and 10 to 4 on Saturday. They are closed on Sunday.
We recommend you try the Buffalo Chicken sandwich. It's our favorite right now. Very tasty with just the right amount of kick. Get a whole one so you can have two meals for the price of one. It's that good!