Another SMRBA Member has been added to our fast-growing membership. Western Realty Group headed by Cami Garcia is our 75th member.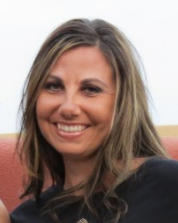 Cami has been attending our Thursday Morning Business Wake Up in AJ and she likes what we're doing.
Cami Garcia has grown up in Apache Junction and had two of her own graduate this year. She is very passionate about the kids of AJ.
She is running for a seat on the school board because of her passion for the kids. We all want better for our kids than what we had and Cami has some great ideas. She is also Vice Pres of AJ Little League and Apache Junction Black and Gold Youth Football. She contributes a huge amount of time each week and gives back to our community in a way that we think she must secretly have more than the allotted 24 hrs in a day. Be sure and welcome Cami and Western Lifestyle Realty to the SMRBA family the next time you see her.