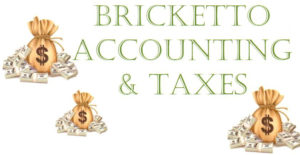 We are pleased to announce that Tamara Bricketto and Bricketto Accounting has joined SMRBA.
They do accounting and taxes and specialize in Quickbooks, small business accounting, transaction taxes, payroll, quarterly reports, W2's and 1040's. They can also do personal and business taxes, and financial statements.
There are discounts for new businesses and all tax preparation. Bricketto Accounting is Apache Junction at 730 E. Desert. You're invited to call for special pricing. 480-625-1048.