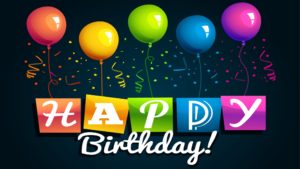 On September 5th SMRBA officially turned one year old. We couldn't have done it without the help and support of all of our members. It's fair to say we've had a very interesting first year. We set out to do something pretty ambitious and acquired 88 member businesses in our first 12 months. We are very pleased with our growth and even more excited about what's planned for SMRBA Members in our second year.
In our first 12 Months we debuted our SMRBA Website and Blog, Weekly Business Wake Up Networking, Lunchtime Marketing Series, Monthly Tailwind Newsletter, Quarterly Business After Dark Get Togethers and the SMRBA Podcast.
Most recently we added Live Chat to the site, along with a Members Only Access Area.
Arriving Shortly: Monthly Membership Fees, More Members Only Access, More SMRBA Podcast Episodes and (finally, after platform delays from Apple) the launch of our SMRBA Mobile App.
And we have even more exciting events and member benefits for our next 12 months. We proud to have you as a SMRBA Member and we look forward to serving you and your business in our second year.