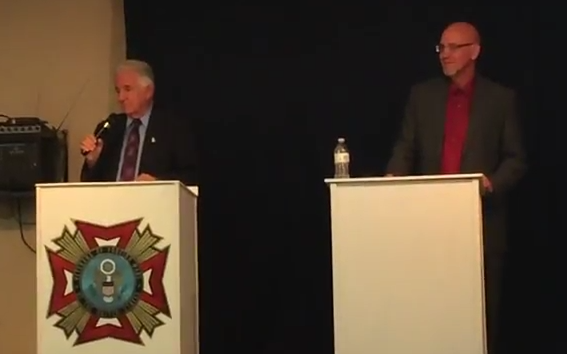 If you happened to miss the 2nd Mayoral Debate held on July 20th at the VFW Post 9399 with Mayor John Insalaco and Business Owner and City Councilman Jeff Serdy, SMRBA Member and Media Partner Sky 7 Radio will be broadcasting the debate in its entirety with no interruptions. You can listen to the complete debate on Tuesday, the 26th at 7 PM and again on Thursday, the 28th at 7 PM.
Special thanks to VFW 9399 Post Commander Jim Johnson and Master of Ceremonies Retired Veteran Ben Luoma.
Be sure and tune in to hear every minute of the debate. Just go to www.sky7radio.com or visit your favorite App Store to download the SKY 7 Mobile App.