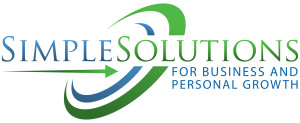 It's the 5th and final installment of the Secrets of Small Business Success Workshop, presented by SMRBA Member Paul McKeen of Simple Solutions for Business and Personal Growth. The workshop series will conclude on Friday, July 21st at the Noni Studio at 950 W. Apache Trail in Apache Junction from the 11:30 am to 1 pm.
Paul will be recapping the mind mapping process and creating a business plan using a mind map to wrap up the series. As always there will Q & A.
Lunch will be provided by Angie Fagen and The Sandwich Shoppe. For only $6 you'll receive a delicious meatball sandwich, fruit cup, cookie and bottle of water.
Please RSVP for lunch to Paul McKeen. Call Paul at 602-206-6995.
For those who missed any of the workshops or for anyone unable to attend this series, Paul will have recordings available soon. To pre-order connect with Paul. The cost of the workshop series on audio is a very affordable $29.95, plus tax.